ProMusica Arizona Chorale & Orchestra Performances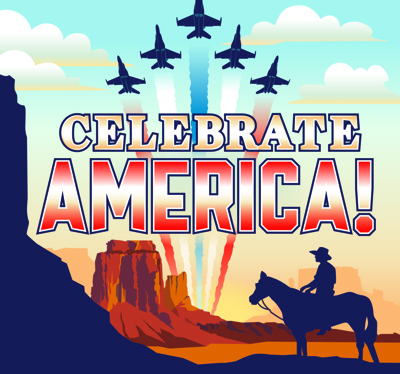 Celebrate AMERICA!
Celebrate America: In the first concert of the season, PMAZ presented American music including Broadway, folk tunes, spirituals, and of course patriotic music and a salute to servicemen and women in the stirring piece Armed Forces: The Pride of America! These recognizable and uniquely American music selections, including Copland's Fanfare for the Common Man and Irving Berlin's America, reminded the audience of our great country's history and development!
Performance times/venues:
November 1 at 7:00 pm at Glendale Civic Center in Glendale*
November 2 at 7:00 pm at Cross of Christ Lutheran Church in Anthem
November 3 at 3:30 pm at American Lutheran Church in Sun City
*November 1 was a free performance funded by the City of Glendale through the Centerline Arts and Cultural Initiative.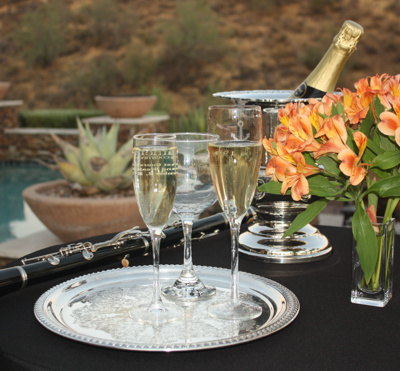 Musical Champagne Salon
ProMusica Arizona's Musical Champagne Salon was held in an exquisite private home in the Anthem Country Club. Guests were treated to an evening of musical performances by talented soloists and small ensembles. An array of hors d'oeuvres, desserts, champagne, wine, and other beverages were served and enjoyed indoors and outdoors.
Salon date:
November 16 at 6:00 pm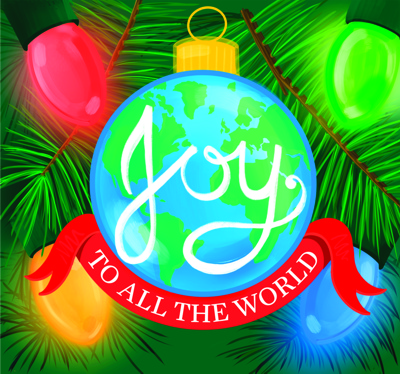 Joy To All The World
ProMusica Arizona's 2019 holiday concert featured seasonal music from around the world, including a medley of Christmas carols from diverse cultures arranged for choir and orchestra by composer Craig Bohmler of Mountain Days: The John Muir Musical and Riders of the Purple Sage fame. Traditional, classical, and the ever-favorite sing-alongs were included.
Performance times and venues:
December 14 at 7:00 pm at Cross of Christ Lutheran Church in Anthem
December 15 at 3:30 pm at American Lutheran Church in Sun City
Other Performance Recordings
Postponed Performances
These concerts, scheduled for Spring 2020, were cancelled due to COVID-19. ProMusica Arizona Chorale & Orchestra tentatively plans to perform them in Spring 2021.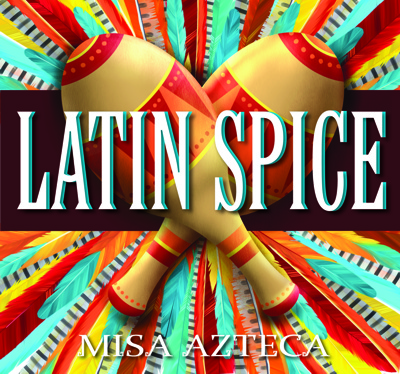 Latin Spice
Misa Azteca is a Mariachi-style full mass setting for choir and orchestra, ethnic percussion and guitar, and sung in Latin, Spanish and Nahuati (native Aztec). The Carolyn Eynon Singers will be joining ProMusica Arizona for this cultural celebration. Latin influenced music, including Leroy Anderson's Blue Tango and Cole Porter's Night and Day, will round out the program, finishing with the rousing finale from Gilbert and Sullivan's operetta The Gondoliers.
Below: Click this button to watch a promo video of Misa Azteca, a modern day, eight-movement symphonic oratorio that has been performed in concert halls around the world. The movements are based on the visceral rhythms of Aztec drumming performed with a symphonic orchestra, choir, soloists and Aztec instruments. Experience the powerful music when ProMusica Arizona Chorale and Orchestra and the Carolyn Eynon Singers bring Misa Azteca to North Phoenix stages!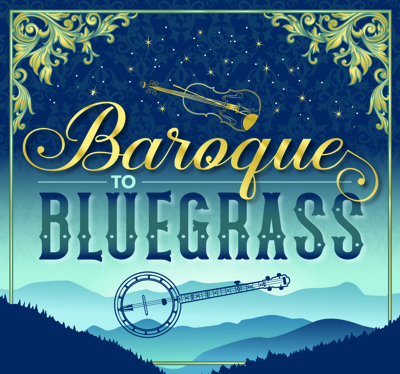 Baroque to Bluegrass
Come Away to the Skies: A High Lonesome Mass was written by Tim Sharp and performed by ProMusica Arizona in their 2017 performance at Carnegie Hall. Accompanied by a spirited live bluegrass band, this piece is a unique combination incorporating the movements of a traditional mass, based on American folk songs, with a bluegrass flavor. The second half of the program will feature small instrumental and vocal ensembles from the Chorale and Orchestra with young guest artists as featured soloists, performing music from the Baroque period to present day. This is an experience not to be missed!
If you are a "Baroque to Bluegrass" ticket holder, your ticket will be good for a future performance of your choice. If for any reason you are unable to attend in the future and would like to request a refund, please contact Yvonne Dolby at ydolby@pmaz.org or 623-326-5172.